One word: whirlwind.
More words:
Leaving Louisiana, a place I came very quickly to love almost a year before, was very, very hard, so I made an adventure of it. I decided to visit a few of the towns mentioned in
O Brother Where Art Thou
, one of my favorite movies. I visited Yazoo City and Itta Bena on my way to staying with a friend in Nashville for my first night.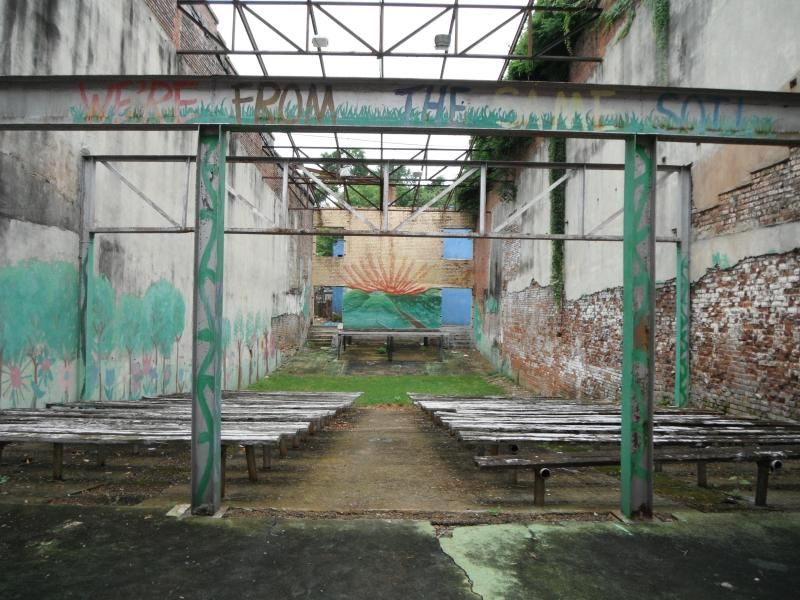 WE'RE FROM THE SAME SOIL, Yazoo City, MS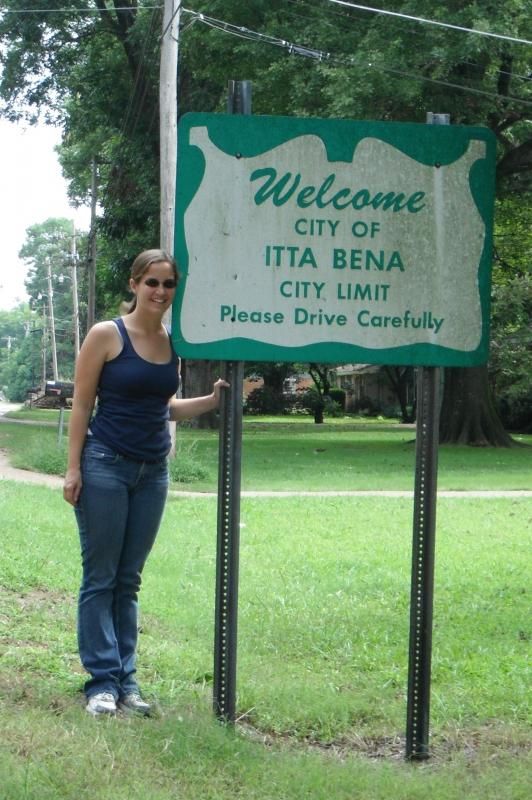 Self explanatory, Itta Bena, MS
Before I got to Yazoo City, I passed a sign for the Mississippi Petrified Forest, which I'd been meaning to get to. I think petrified wood is cool, and it was also about time to stretch my legs.
The private park is small, and the only trail was about a half mile loop. As I walked it and stared at the different pieces of petrified wood, I contemplated the cosmos, as one does. (Warning, geography vocabulary blitz ahead--)
I noticed right away that the petrified wood in Mississippi looks very different from that in Arizona, like my ring. In Arizona, it's very colorful, and in Mississippi, it's very plain. I thought about the environmental differences that caused these appearances.
The petrified wood in Mississippi is believed to be
driftwood
from further north in North America. I thought about how the trees, probably spruce and maple, grew in the local soils, fell for whatever reason, and traveled down prehistoric
ephemeral streams
to central-ish Mississippi, where water high in mineral content passed them over and replaced biological matter with stone, slowly but surely. I thought about the
loess
bluffs, created by wind blown sediments. I thought about the erosion process that revealed the petrified wood. I thought about the process by which stone breaks down into soil over many, many years, first as
saprolite
and later as the fine grains that form different kinds of soils. I wondered about the different between a rock eroding into soil and petrified wood eroding back into the earth. Are they different processes? I thought about the movement of minerals from up north to this region, how the original trees in question carried all of these things and changed the environment, and were changed by the environment...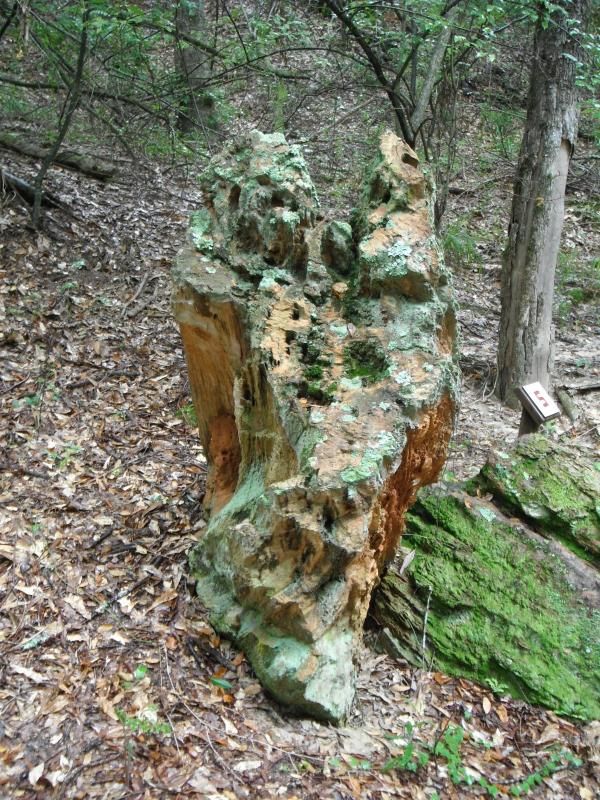 petrified wood in Mississippi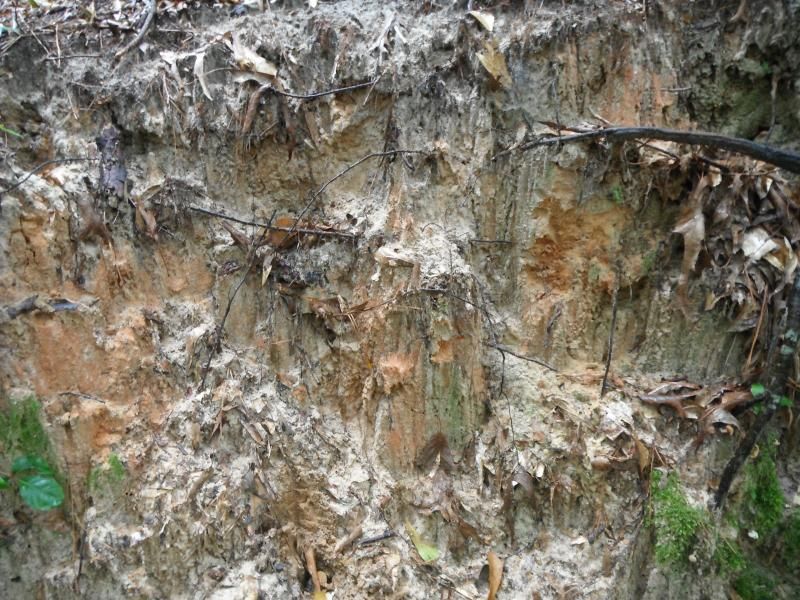 eroded sandy bluff in Mississippi Petrified Forest
and I felt very small, but in a cozy sort of way. Like, ultimately, we're all part of this earth, and we move and change things around, but we're still part of it, and maybe that's part of the reason that I feel so connected to the environment and want to work to care for it.
...
I drove from Mississippi to Tennessee through Alabama via the Natchez Trace Parkway. I stayed with a friend in Nasvhille. The second day, I drove to Kentucky and stayed with my cousin and her wonderful family, who served as bookends to my mission year by hosting me both going to and coming from Louisiana.
I drove through southern West Virginia, passing over the New River Gorge. I spent a few days in Virginia, where Mike met me. We found an apartment and set up all of the electric, gas, cable, internet, etc. and drove back to New Jersey.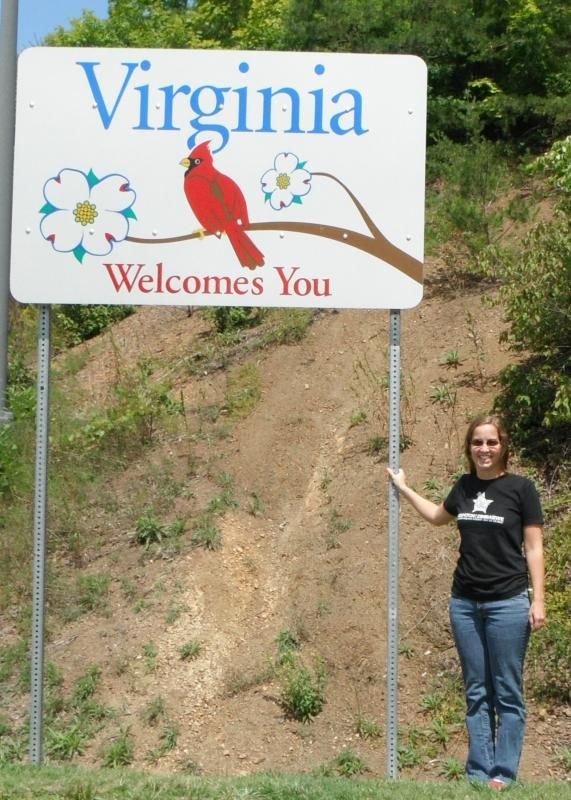 It's been a little crazy since I got back. Day one: soil survey up north. Day two: made 15 lbs of potato salad. Day three: went to the beach, and hosted a big family party (hence the potato salad).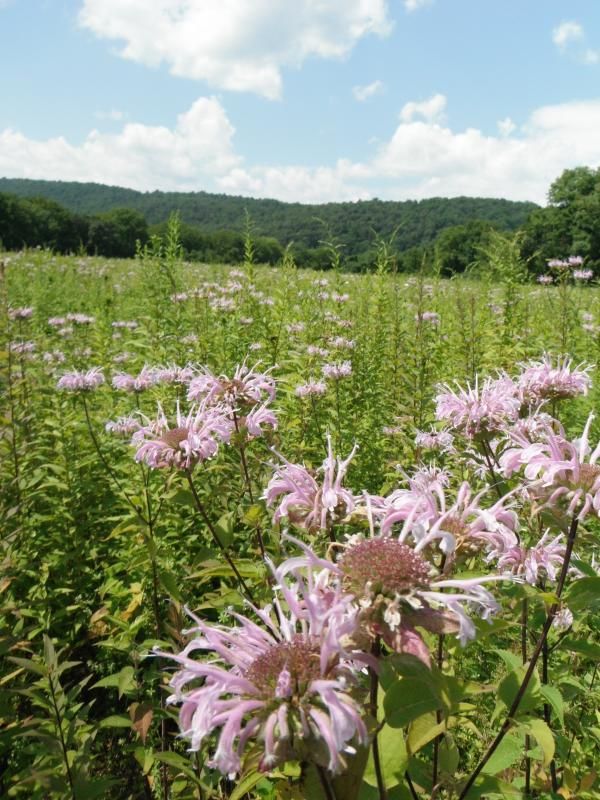 Pequest Wildlife Management Area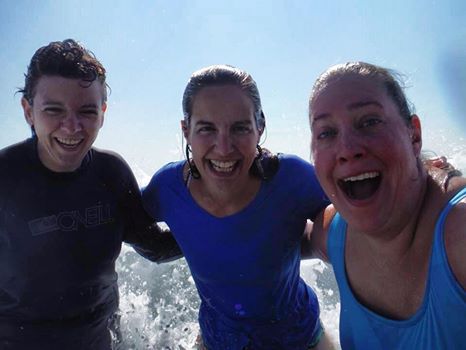 the consonants in the ocean, South Seaside Park
Did I mention crazy? Grandma has been in the hospital all week (is doing much better now). I had a meltdown over a bit of a dental crisis (threatened a root canal, but so far seem to be surviving with just having a tooth ground down to alleviate some nerve inflammation and sensitivity issues). Mike is getting a new transmission in his car (thankfully THANKFULLY thankfully just barely under warranty).
And now, in a few hours, I drive to Richmond, my new home.
New Jersey will always be home, but I'm excited about the adventures ahead in Virginia. Things are a little crazy (I may have mentioned)-- Mike and I will both have two moves under our belts this summer, plus new jobs, plus oh, getting married soon.
I vacuumed out my car today and thought, now I just need to get to the beach and get some sand in here. But I buckled in the Lorax, as ever, knowing I'd be back soon enough to accomplish that. Next weekend, actually, for a good friend's wedding.
We have a long enough lease that the dust might actually settle.
I'm ready, dust settling or not.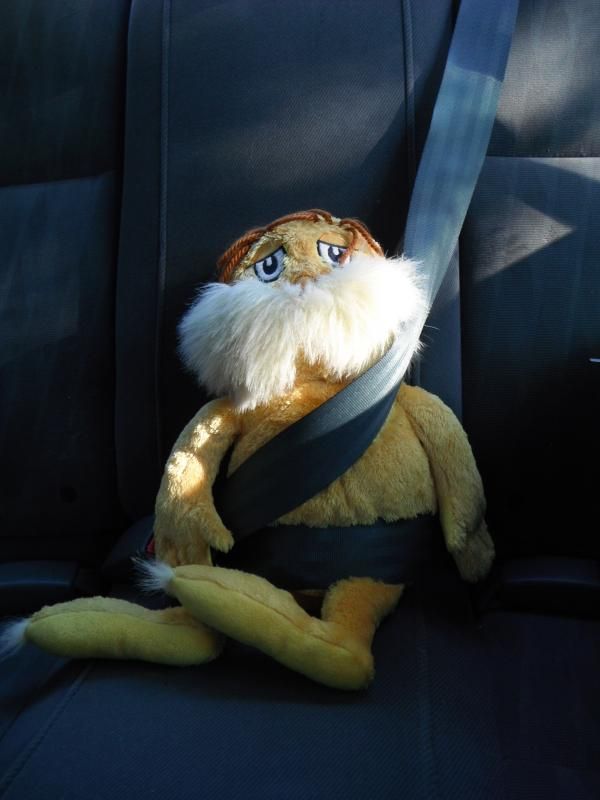 The Lorax, buckled into my backseat as ever, ready to go, too.